Mission Statement Pre K-8 School District
"Igniting Potential"
The Rumson School District ignites the potential of its learners by growing, inspiring, and cultivating personal excellence academically, socially, and emotionally.

The Deane-Porter and Forrestdale School Offices
and the Rumson District Office will
Operate on the following hours for Summer 2021...
DUE TO CONSTRUCTION, OFFICES MAY BE CLOSED
AT TIMES. PLEASE USE EMAIL TO COMMUNICATE
FOR BEST RESPONSE
June 9 - June 30, 2021 - District will be open:
Monday - Thursday 8:30 am - 2:30 pm
Fridays: 8:30 am - 12:30 pm
July 1 - August 30 - District will be open:
Monday - Thursday 8:30 am - 2:30 pm
Fridays - District Closed
September 1-17 - District will be open:
Monday - Friday 8:00 am - 4:00 pm
September 20 - First Full Day of School
Staff and Students
---
---
****Please see the virtual backpack for PTO flyers****
---
---
The June 23, 2021 Board of Education
meeting will be held in the
Deane-Porter School @ 7:30 PM
Room 500
(Subject to change pending construction)
---
Livestream Link for Rumson
Graduation 2021 - Click here
---
The PTO and Fair Haven Books have joined forces for all your child's summer reading! Please visit Fair Haven Books and at the register, please mention you are from Forrestdale School and a portion of the sale will go to the Rumson PTO! This list includes the books for the rising 8th graders for RFH!
Thank you for supporting Fair Haven Books and the Rumson PTO!
Happy reading!
---
---
IMPORTANT CLASS OF 2021 UPDATES
CLICK BELOW:

CLASS OF 2021 UPDATES
SIGNUPS FOR SPORTS ARE RESTRICTED TO STUDENTS WITH RUMSON SCHOOL ACCOUNTS
WORLD LANGUAGE SELECTION LINK FOR CURRENT GR. 5 STUDENTS
---
HELP US PAVE THE WAY
The Rumson Education Foundation is thrilled to create an Outdoor Classroom on the grounds of Forrestdale. Designed with input from faculty and staff, the space will include a covered pavilion and seating, nestled between the greenhouse and the growing apple orchard. This facility will enrich science and STEM agriculture programs, and will be available for all classes from Deane Porter and Forrestdale.
Leave a Lasting Legacy

Sponsor a Part of the Outdoor Classroom Today
REF Outdoor Classroom fundraiser click here
Visit www.RumsonEdfoundation.com to Purchase
---
---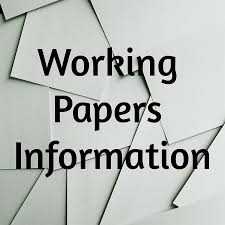 ---
---
PLEASE REFER TO THE 6 DAY ROTATION CALENDAR LINK BELOW:
In the event that you are experiencing technology difficulties at home, please contact us for support.
The link has been published in the "Student Technology Assistance" document posted on the district website under the Virtual Learning tab.

---
---
IMPORTANT RESOURCES
Please see the virtual backpack for the Sports Manual
---
***Please check the virtual backpack every
Tuesday to see any important weekly notices
from the PTO, REF and other local organizations.
---
---
REMINDER...
ALL VISITORS TO SCHOOL MUST BRING THEIR
DRIVER'S LICENSE TO ENTER THE BUILDING
---
---
News & Announcements
Paw Print Press March 15th issue (pdf)
Paw Print Press Superbowl (pdf)
Paw Print Press-Did you know (pdf)
Paw Print Press Forrestdale and Deane-Porter Renovations (pdf)
Paw Print Press Bulldogs (pdf)
Paw Print Press (1)-Before we were Forrestdale (pdf)
Frequently Asked Questions
Answers to many of your questions.
Reporting Absences
Please report your child's absence from or planned lateness to school by 8:30am. You should call 732-842-0383, option 1 to leave a message or speak to Mrs. Divers. Your attention to this will save time and help us account for all students in an efficient manner. If your child is arriving late from a medical appointment, be sure to ask your medical provider for a note in order for the lateness to be excused. Please note that Deane-Porter school has a separate attendance line. Deane-Porter's number is 732-842-0330.
Phone Calls Home
Please remind your children that if they call you from school, they should leave a message when they do not reach you. If our nurse or school office contacts you, we will always leave a message. If you need to call back, please call 732-842-0383. Bear in mind that the number that shows up on your caller ID will not identify accurately where the call originated. Please listen to your voicemail message before calling the school back, and dial the main office number for the school of your child's enrollment.
Mrs. Jennifer Gibbons, Principal
Phone: 732-842-0383
Fax: 732-219-9458
Admin. Asst: Mrs.Tricia Zifchak
Admin. Asst: Mrs. Marissa Divers
---

Virtual Backpack
Check here for more information or to find copies of misplaced papers.
Important Reminders:
Due to the current situation of COVID-19, please refer to the Hybrid Handbook for pertinent information.
---