Mission Statement Pre K-8 School District
"Igniting Potential"
The Rumson School District ignites the potential of its learners by growing, inspiring, and cultivating personal excellence academically, socially, and emotionally.
---
---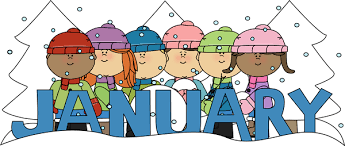 ---
---
January 17 - School Closed MLK Day
February 11 - 1:00 PM Dismissal
*Cafeteria is closed. Please send your child in with snacks and water.*
February 14 - School Closed Winter Break
February 15-18 - Spirit Week!
February 15 - School Reopens
Wear the colors of the Superbowl winners!
February 16 - Wear something with NEON colors!
February 17 - PURPLE Pride Day!
February 18 - Wear something that is TYE-DYED!
---
---
For Club sign ups, please use link below:
Homework Club Brochure:
https://docs.google.com/document/d/1xS8qwQcwQXL7DgoE_pZfLeFYcJg9a8VdCC1SYuVBsFs/edit
---
---
HELP US PAVE THE WAY
The Rumson Education Foundation is thrilled to create an Outdoor Classroom on the grounds of Forrestdale. Designed with input from faculty and staff, the space will include a covered pavilion and seating, nestled between the greenhouse and the growing apple orchard. This facility will enrich science and STEM agriculture programs, and will be available for all classes from Deane Porter and Forrestdale.
Leave a Lasting Legacy

Sponsor a Part of the Outdoor Classroom Today
REF Outdoor Classroom fundraiser click here
Visit www.RumsonEdfoundation.com to Purchase
---
---
REMINDER...
ALL VISITORS TO SCHOOL MUST BRING THEIR
DRIVER'S LICENSE TO ENTER THE BUILDING
---
---
News & Announcements
Phone: 732-842-0330
Fax: 732-212-0843


Mrs. Diane Ryan,
Administrative Assistant
Receptionists
Ms. Debbie Harwood - AM
Mrs. Cara Abarno - PM


---
Virtual Backpack
Check here for more information or to find copies of misplaced papers.