Mission Statement Pre K-8 School District
"Igniting Potential"
The Rumson School District ignites the potential of its learners by growing, inspiring, and cultivating personal excellence academically, socially, and emotionally.
---
---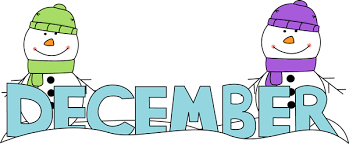 ---
IMPORTANT DATES & UPCOMING EVENTS:
December 6-8 - PTO Book Fair
(See flyer in backpack)
December 7 - Trimester 1 ends
December 8 - Trimester 2 begins
December 14 - DP Winter Concert
Grades 1 & 2 - 10 AM
Grade 3 - 10:30 AM
(See flyer in backpack)
December 16 - DP Winter Concert (snow date)
December 19-23 - Holiday Spirit Week
(See flyer in backpack for schedule)
December 22 - All DP classroom parties
December 23 - 1 PM dismissal**
**Cafeteria Closed - Send your child in with lunch/snack & a drink**
December 26 - January 1, 2023 - School Closed
January 2 - School Open
PLEASE MAKE SURE YOUR CHILD/REN ARE DRESSED APPROPRIATELY (COATS, JACKETS, HATS, GLOVES, ETC.) FOR THE WINTER WEATHER. COATS/JACKETS ARE REQUIRED FOR STUDENTS TO GO OUTSIDE FOR RECESS.
---
---
***Make sure you are using the new URL for Genesis***
---
Grade level club offerings, descriptions, and directions are in the backpack.
Club sign-ups launched in My Payments Plus
(Refer to directions and VISIBLE times in the virtual backpack)
DP Club Link
---
---
Click here to order school supplies through ToolBox.
Forrestdale Class of 2023 and the Boomer fund will recieve 10% of the proceeds.
---
---
REMINDER...
ALL VISITORS TO SCHOOL MUST BRING THEIR
DRIVER'S LICENSE TO ENTER THE BUILDING
---
---
News & Announcements
Mrs. Diane Ryan,
Administrative Assistant
RECEPTIONISTS

Ms. Debbie Harwood - AM
Mrs. Cara Abarno - PM
Phone: 732-842-0330
Fax: 732-212-0843

---
Virtual Backpack
Check here for more information or to find copies of misplaced papers.