<!- sidebar-file='/sites/www.rumson.k12.nj.us/web/rumson/Deane Porter/_zumu_sidebar.html' -->
<!- box:2016side1 -->
Deane Porter
Deane Porter Home
Deane Porter Staff
Health Forms
Registration Forms
23-24 Pre-K Open House - Registration (pdf)
23-24 Kdg Open House - Registration (pdf)
Genesis Parent Portal
Health Services
Art Gallery
Media Center
Lunch
Report Cards
Virtual Backpack
HIB Information
District Anti-Bullying Specialists

Jessica Piernik
Contact Information:
jpiernik@rumsonschool.org
732-842-0330 x4409
Allie Copman
Contact Information:
acopman@rumsonschool.org
732-842-0383 x4390
---
District Anti-Bullying Coordinator
Nancy Pearson
Contact Information:
npearson@rumsonschool.org
732-842-0383 x4316
---
Mission Statement Pre K-8 School District
"Igniting Potential"
The Rumson School District ignites the potential of its learners by growing, inspiring, and cultivating personal excellence academically, socially, and emotionally.
---
---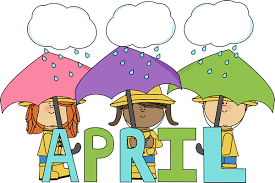 ---
---

IMPORTANT DATES & UPCOMING EVENTS
All Kindergarten Online Registrations are PAST DUE
Trimester 2 Report Cards are now live in the Parent Portal
April 3 - Wear Blue for World Autism Day
April 5 - Para Professional Day
April 7-16 - Spring Break/School Closed
April 17 - School Reopens
April 19 - DP Spring Picture Day
April 22 - Earth Day
April 27 - National Take Your Child to Work Day
April 28 - Arbor Day
---
---
Spring Conferences 2023
Conferences have been closed out.
Please contact your child's teacher directly
to see about any available time slots.
Spring Conference days and times:
Wednesday, March 29, 2023 – 1:45-3:15 PM
---
---
Click the link below to order your child's yearbook.
Yearbook order instructions - 44419 - Flyer (pdf)
---
---
"Get in the Game" Capital Campaign: Please join us in supporting
the Rumson PTO Gym Renovation.
Help us transform our Rumson School gymnasiums into state-of-the-art athletics facilities! Plans include: resurfacing Forrestdale's gym floor and replacing Deane-Porter's floor, revitalizing the walls, and adding updated accessories. These capital improvements will bring both venues up-to-date for years to come. We are asking your help in raising $100,000 to make this happen! All donation amounts are welcome and much appreciated. Donate to the Rumson PTO Gym Renovation on Go Fund Me.
---
---

PLEASE MAKE SURE YOUR CHILD/REN ARE DRESSED APPROPRIATELY (COATS, JACKETS, HATS, GLOVES, ETC.) FOR THE WINTER WEATHER. COATS/JACKETS ARE REQUIRED FOR STUDENTS TO GO OUTSIDE FOR RECESS.
---
---
Grade level club offerings, descriptions, and directions are in the backpack.
Club sign-ups launched in My Payments Plus
(Refer to directions and VISIBLE times in the virtual backpack)
DP Club Link
---
---
Click here to order school supplies through ToolBox.
Forrestdale Class of 2023 and the Boomer fund will recieve 10% of the proceeds.
---
---
REMINDER...
ALL VISITORS TO SCHOOL MUST BRING THEIR
DRIVER'S LICENSE TO ENTER THE BUILDING
---
---
News & Announcements
Mrs. Diane Ryan,
Administrative Assistant
RECEPTIONISTS

Ms. Debbie Harwood - AM
Mrs. Cara Abarno - PM
Phone: 732-842-0330
Fax: 732-212-0843

---
Virtual Backpack
Check here for more information or to find copies of misplaced papers.